Atlantic is happy to take care of your accommodation needs during your stay in Galway. You can choose to stay in one of our shared self-catering apartments or to live with one of our carefully chosen Irish Families.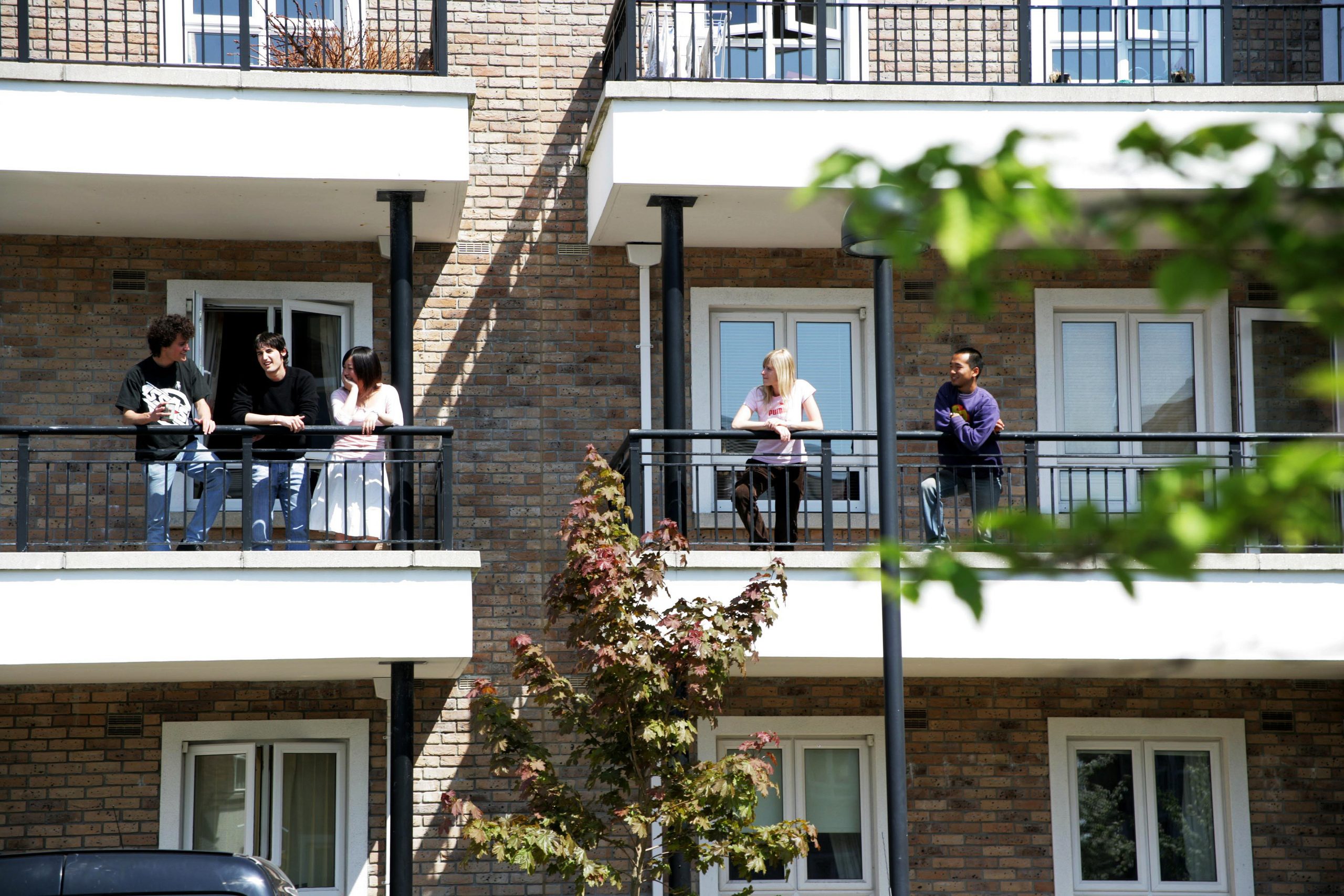 Atlantic Apartments
For students who would like to live independently with other international students, Atlantic Language offers a range of comfortable self-catering apartments located within walking distance of the school.
Features
2 – 3 bedrooms per apartment
Choice of standard room + shared bathroom or
Ensuite room with private bathroom
Fully equipped kitchen
Shared living area with tv
Washing Machine
Wi-fi
Bed linen + one set of towels included
Terms and Conditions
1 week minimum booking
Available from Saturday to Saturday
High season supplement applies June – September
CONTACT US TO CHECK AVAIABILITY
Host Family Accommodation
Atlantic Language Galway offers home stay accommodation with carefully selected friendly and welcoming local host families. This is an opportunity for English language students to immerse themselves in Irish culture and to maximise opportunities to improve their English-speaking skills outside the classroom.
Features
Choice of standard room + shared bathroom or
En suite room with private bathroom subject to availability
Half-board (breakfast + evening meal): Monday – Friday
Full-board (breakfast, lunch + evening meal): Sat – Sun
Use of all shared family areas
Wi-fi
Distance to school no more than 15 – 20 minutes by public transport
Terms and Conditions
1 week minimum booking
Available from Saturday to Saturday
High season supplement applies June – September
CONTACT US TO CHECK AVAIABILITY