What is OET?
OET or Occupation English Test is the English language exam designed specifically for healthcare professionals.
It is recognised internationally by healthcare boards and councils such as the Irish Medical Council, the Nursing and Midwifery Board of Ireland and the General Medical Council (UK). You can find a list of all organisations and institutions which accept OET here. OET is your gateway to achieving your healthcare career goals in English-speaking countries and beyond.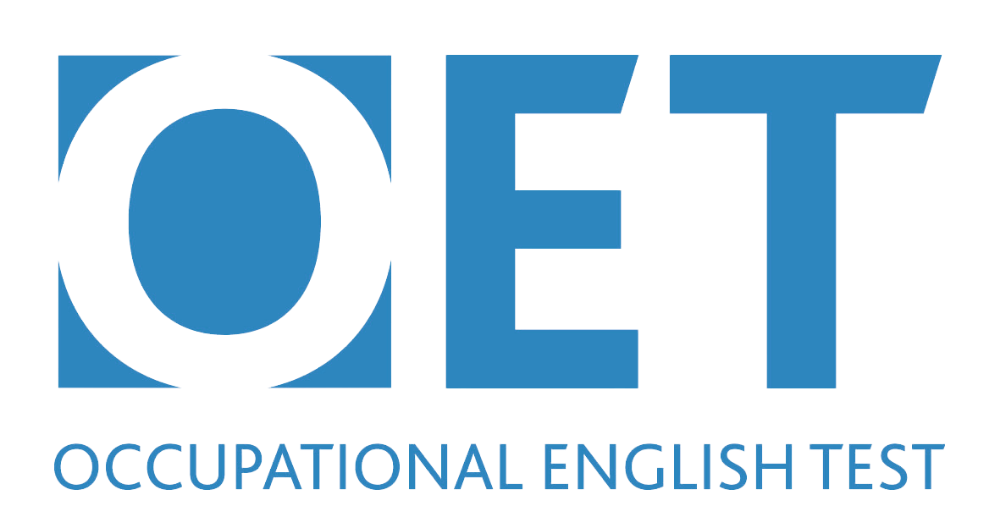 Who is OET for?
OET is designed for all healthcare professionals who need to show recruiters and employers that they have the English language proficiency required to work in English-speaking healthcare environments.

The exam covers 12 different professions: Medicine, Nursing, Dentistry, Dietetics, Occupational Therapy, Optometry, Pharmacy, Physiotherapy, Podiatry, Radiography, Speech Pathology, and Veterinary Science. The OET Speaking and Writing Tests are profession specific, focusing on relevant language and typical situations.
Our Online OET Exam Preparation classes will equip you with the language skills required to communicate in different health-care scenarios and contexts. You will practice real professional working scenarios such as how to consult with a patient, or how to write a referral letter. You will learn how to use sensitive and tactful language in interactions with patients. Lessons will focus on developing the key language skills (listening, speaking, reading and writing), and the exam techniques you will need to maximise your OET score.

Meet Your Teacher

Course Details