Course Dates
We have recently announced our 2019 course schedule. Please see all available dates and courses available in our calendar below. Fact sheets for all courses are available by clicking the course date. Places are limited and early booking is encouraged to guarantee your place on the course.
Erasmus+ Course Calendar 2019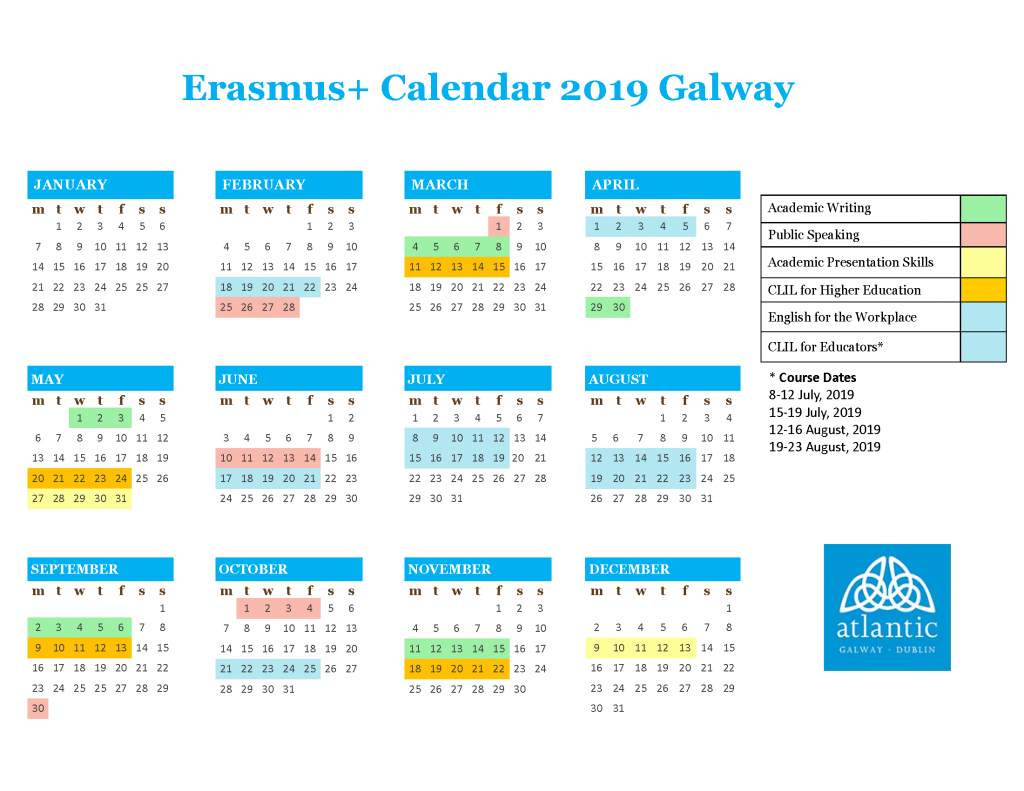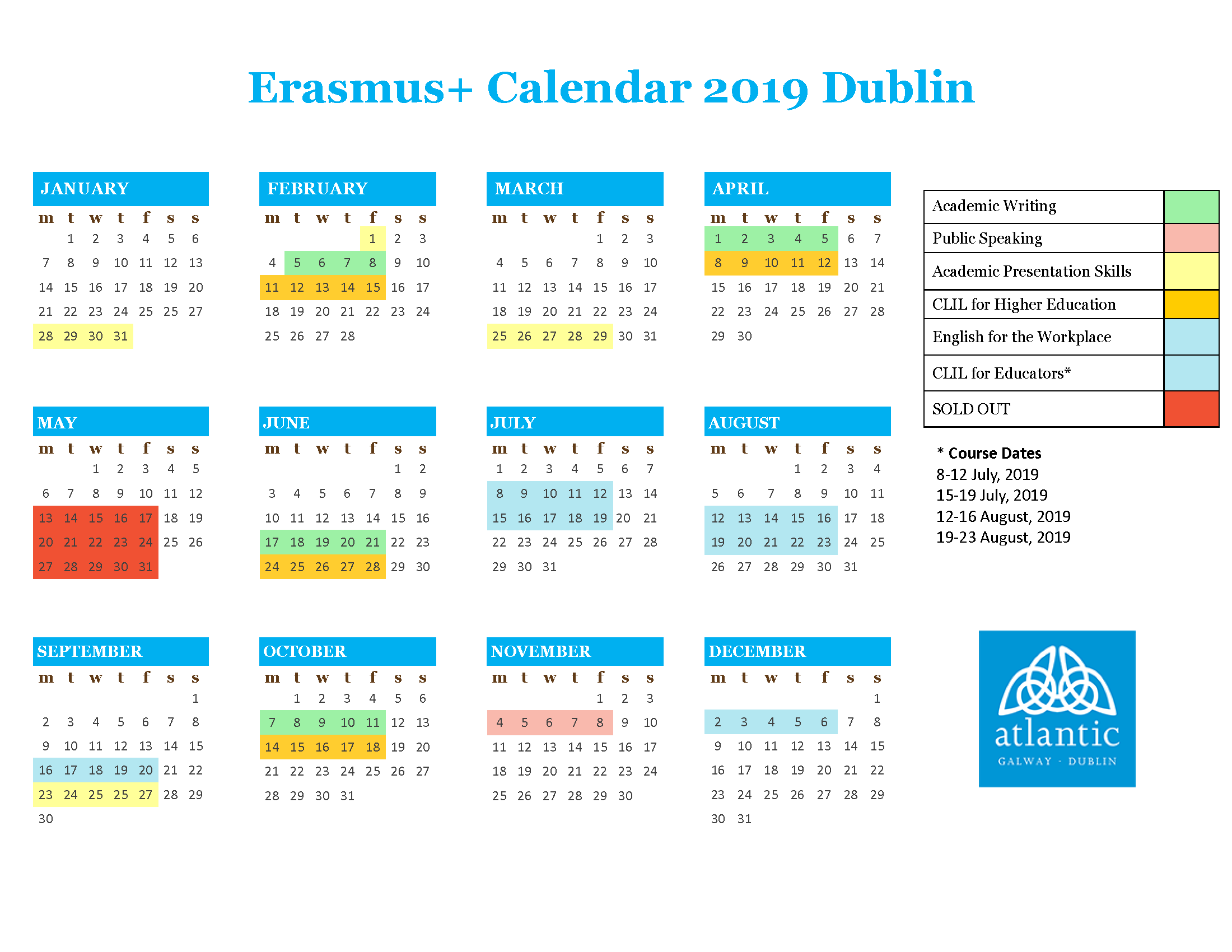 CONTACT
Please send an email to john.daly@atlantic.ac if you need any further information on funding or booking your next course.