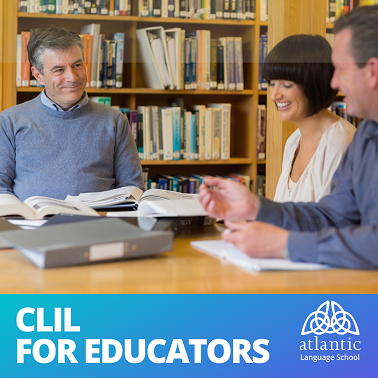 Course Outline
The Online CLIL for Educators course considers the essential needs and challenges faced by users of the English language in teaching a subject's content in parallel with a foreign language. The course is delivered by expert English language trainers as part of Atlantic Language's Specialised Courses Training programme, which has been refined over ten years of delivering high quality educational methodology courses to educators.
Who is it for?
Second and third-level educators teaching their subjects through English to non-native speaking students.
Course Content:
• The Nature of CLIL
• Language Acquisition in CLIL
• Lesson Planning
• Introducing New Content and New Language
• Assessing learning in CLIL – Review
Minimum Level of English
B2 on the CEFR (Upper Intermediate)
Calendar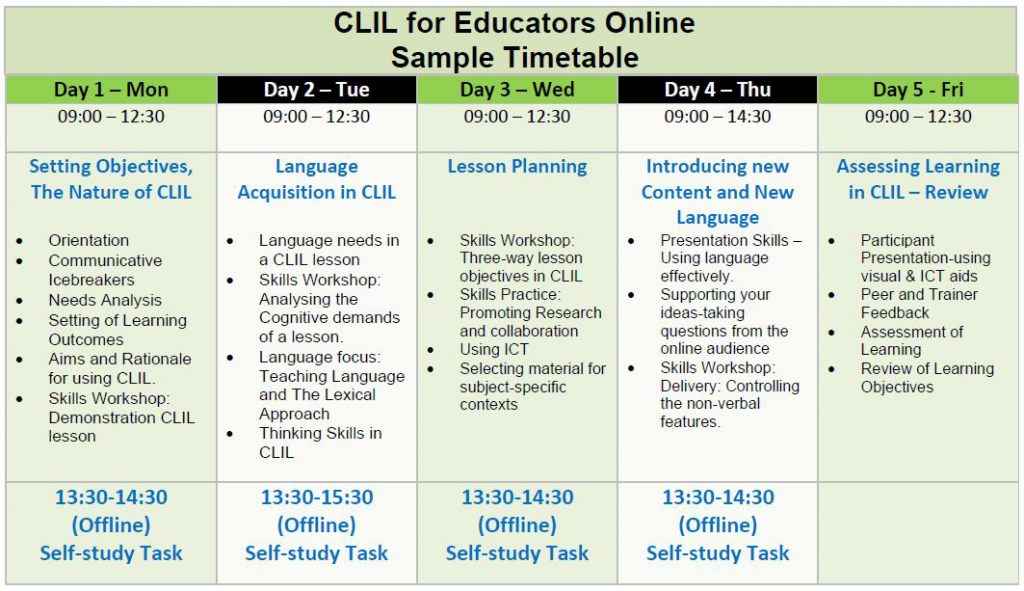 Note: Atlantic Language and its tutors reserve the flexibility to amend the sequence or content to be delivered based on the observed or expressed needs of Seminar participants.