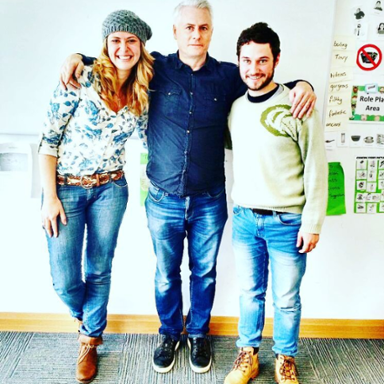 Hi everyone,
It is with great pleasure that I share my year learning English in Ireland experience with you at Atlantic Language School Galway. I started my trajectory in level A1 but I was not able to express myself, read or write anything in English. I only understood what they taught me.
So, with great willpower, perseverance, interest and excellent teachers I finished my first year in level B2 and believe that the assistance I received at Atlantic Language School definitely made the difference in my progress.
When a student decides to live this experience, they will surely learn much more than grammar lessons. If he strives for it he will find excellent support as I found at Atlantic Language School, recognized in Sao Paulo, Brazil, as the best school in Galway, as indeed it is.
My sincere thanks to all who contributed to my progress. Atlantic Language School actually gave me all the English I have and I will stay with that learning more each day as I learned from them.
Denise