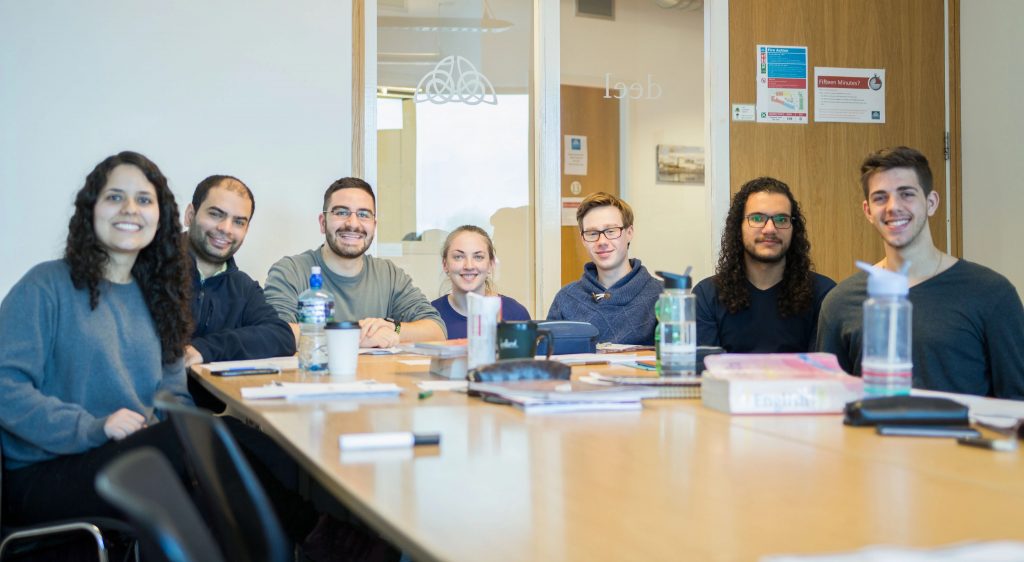 Hey, I`m Fiona. I`ve been teaching English as a second language with Atlantic Language school for several years and I`d like to introduce you to some of my students and their experiences here in Atlantic Language School.
Let me start by telling you that some students can get very nervous at the thought of returning to a school environment, especially if it's been a while since they were last in a classroom. I mean for some of us "school" doesn't always bring back fond memories; and can you really imagine doing it all again in a country where you are not sure of the language, or you don't know anyone!??
But never fear: You are not alone! We take very good care of you during your stay. We even wrote a blog about it
Your first day at Atlantic Language School
Here are some of our current students; from different backgrounds, ages, cultures (and personalities!); all taking the plunge… and succeeding!! They are happy to introduce themselves to you, on YOUR first day. Don't be shy, say hello!
FREDERIK – GERMANY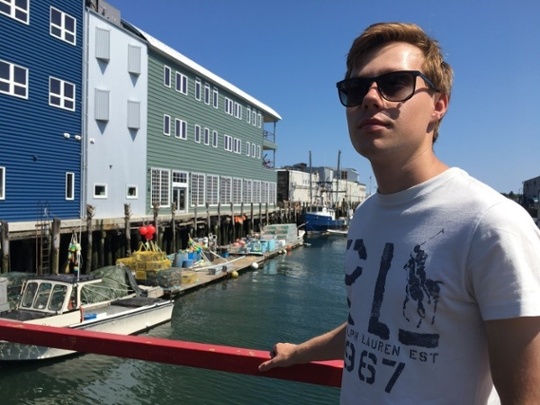 Dia dhuit, I'm Frederik Schissler, 19 years old and I live in a small town in the south of Germany close to the famous Neuschwanstein Castle (the template for Disney's castle).
Last year I graduated from school and now I'm taking a gap year before I start studying Politics and Media in October. These subjects are my passion.
An internship at a newspaper, which I did for two months, was a great opportunity to take a look behind the curtain and now I'm trading to get another internship in politics.
Take the same English language course as Frederik
Other things I like are reading and acting. In our drama club we plan a play from scratch once a year. We make the costumes, build the scenery and sometimes even write the script. Even though it's a lot of work I have a ball every time I go there.
The reason why I came to Galway is — obviously — to improve my English; but not just for job reasons. I always enjoyed learning English but never had the opportunity to have long conversations because the English lessons at school were focusing on reading and writing rather than speaking which I totally disliked.
Here, the lessons are different and I really enjoy them — the school as well as the city of Galway.
I have had a great time so far and I'm sure this won't change in the next month.
LORENZO – ITALY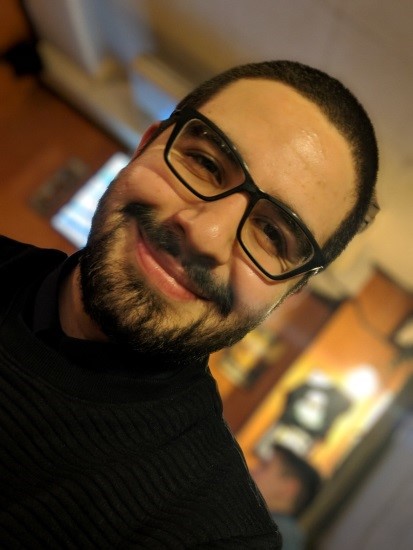 I'm Lorenzo Cecchini, 23 years old and I'm Italian. I was born in Rome in an all-Roman family and we love our gorgeous city.
I'm an outgoing person who loves being inquisitive. In fact, I'm always trying to learn new skills and to discover myself. This lifestyle can help me a lot to make as many experiences as possible.
I'm currently studying English at Atlantic Language School Galway and I'm proud of my actual level. However, I'm improving myself day after day. I've learnt so many tips that I can use when I'm talking in informal speech, or formal as well.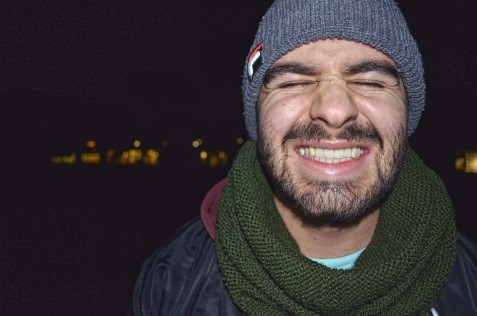 I reached a very good educational level when I graduated from the University of Rome "Tor Vergata". I've a bachelor in Economics that I got with a good thesis. This thesis is entitled "Being satisfied with your job" and I'm so proud of it because it explains my way of working. I'm learning more and more skills when I practice new jobs and I can work to a good quality with high motivation.
After finishing the master class of Economics in Rome, I would like to work in my family's business. My family has continued a butcher's shop since 1930. It is a traditional shop where we sell only Italian products like meat, selected cheese, oil and a lot of wine brands. This mission is particularly important for us because we want to guarantee high quality and genuine foodstuffs. I'm thinking of expanding this business to make it bigger and more popular in Rome. I believe that we are losing too many crafts in today's world and it's so dangerous for the market. Manual skills like this could be very interesting and full of experience. Besides, you will always trust the quality of a hand-made product.
ANA CRISTINA – BRAZIL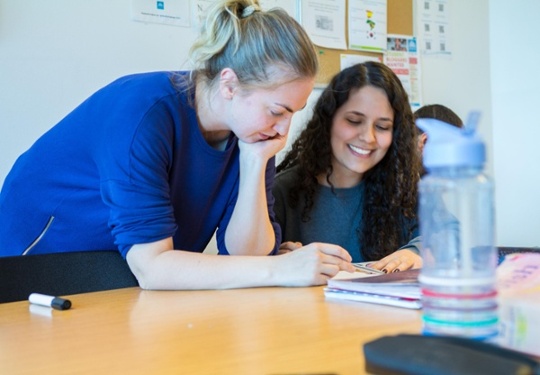 I'm Ana Cristina Coelho Oliveira, a 24 year-old girl from Dores do Indaiá, which is a really small city in the countryside of Minas Gerais, Brazil. I studied Pharmacy with an emphasis in industry in the capital of my state and just after my graduation I decided to move to Galway to study English. I've been living here for 6 months. Next week is going to be my last week here and then I'm going to have one month of holidays before going back to Brazil.
Despite loving Galway and having good "craic" here, I'm looking forward to my holidays. One of my passions is travelling and I'm going to travel a bit around Europe. I'm also really excited to go back to Brazil. I have a longing for my family, my boyfriend and my friends. I miss the hot weather as well! (Ahem, … we think this could be a typo, as Ireland is currently enjoying warm temperatures of up to 14 degrees today! ;))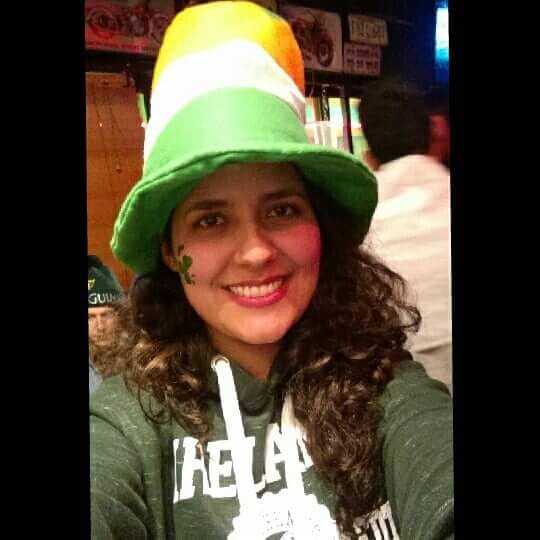 During my graduate course I was an intern in a Neuroscience lab for around 4 years. After that, I was constantly moving to different cities to do internships in the pharmaceutical industry. Besides Galway, I've already lived in 5 cities.
Furthermore, I'm a people person, extroverted, outgoing, and with friends I can be really talkative. In addition to travelling, my other hobby is playing volleyball. Even though I'm not tall enough to play this kind of sport, I love it and I take the risk to say that I'm quite good doing it."
JUNIOR THE GREAT – BRAZIL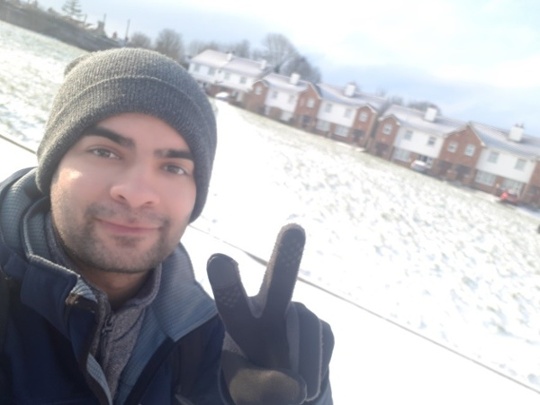 I'm Junior (Ladival Batista), an English student in his late twenties, experiencing a long-stay language program for the first time.
I was born and raised in the Brazilian countryside, where I lived for twenty-seven years before coming to Ireland. I do enjoy travelling and I've had the opportunity to visit different countries around the world such as Canada, Italy and USA. Italy was the one I loved the most by far, Italian cuisine is simply delightful and the reason why I've fallen in love with this place.
I'm an engineer and I've been working in the engineering field for roughly twelve years now, my main roles are process improvement and project management. Hopefully, this year I might have the chance to start in a new job when I go back to Brazil.
I'd describe myself as a calm and trustworthy person. I sometimes enjoy spending time by myself, although I also love to be near the people I like! I have two brothers, an older and a younger one, the older is currently living in Galway as well.
I'm a big fan of electronic games and whenever I can, I spend some time playing them. Besides the electronic games, hanging out with friends and meeting people from different cultures is my second favorite way to have fun, especially here in Ireland.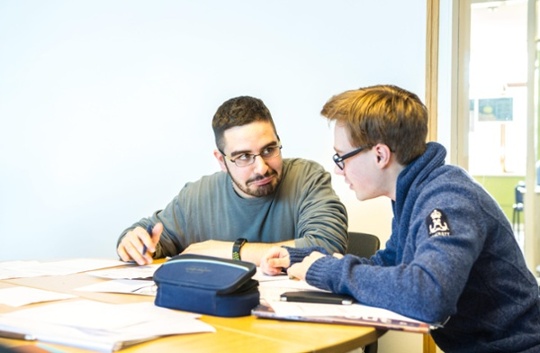 Robert O Keeffe