Ready to Learn English? Choose Beautiful Galway in Magical Ireland. Online and Off-line Classes Available.
1. The Wild Atlantic Way
Galway is a beautiful coastal city in the west of Ireland, situated along the Wild Atlantic Way. There are lots of incredible scenic locations to visit nearby, such as the Cliffs of Moher & Connemara.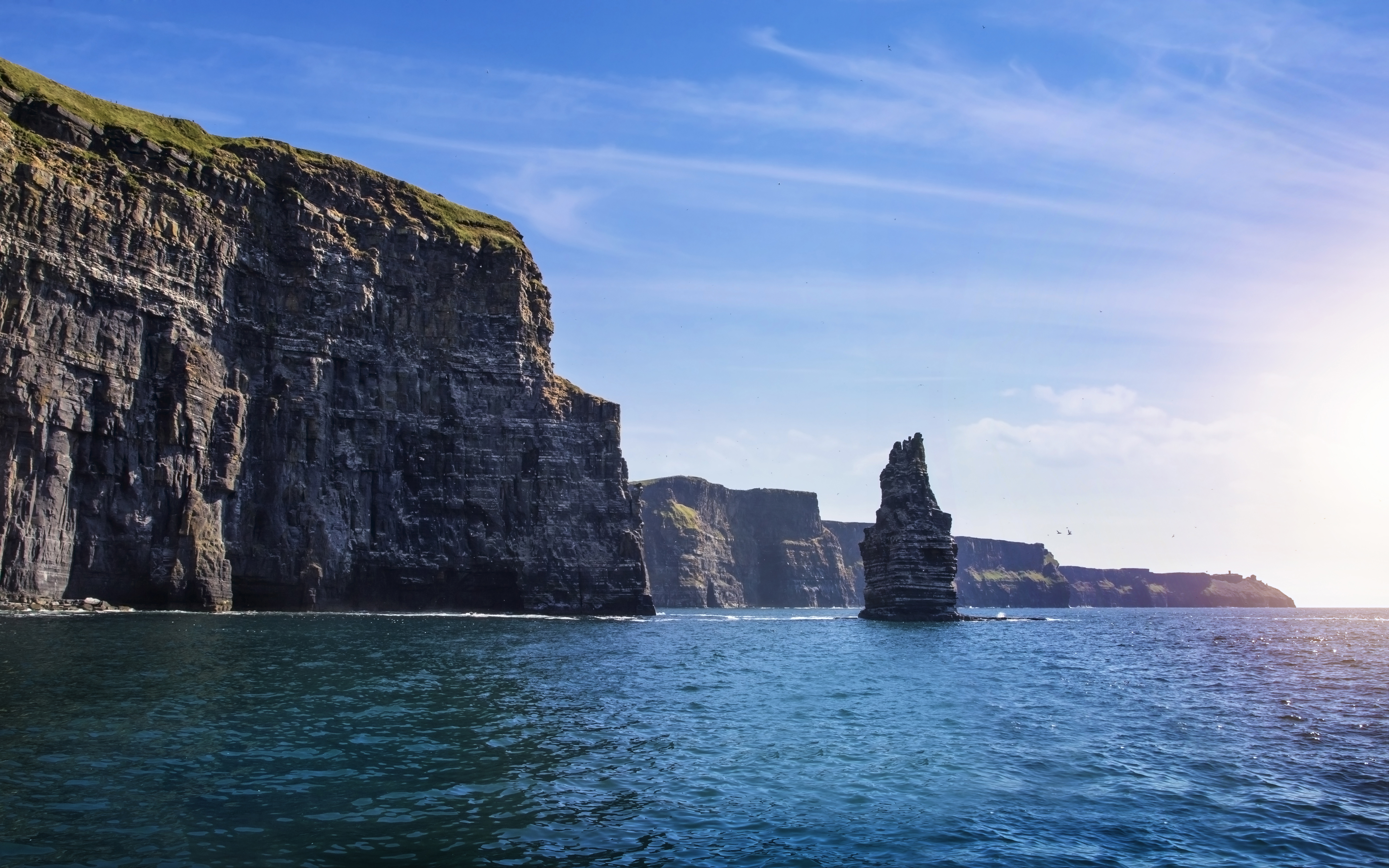 2. Friendly Locals
With a small city population of 80,000 (and 180,000 living in the surrounding county), Galway's small city feel and relaxed coastal vibe produces a friendly and diverse city, which is welcoming to people from all over the world; as the traditional Irish saying goes: "Céad Míle Fáilte"!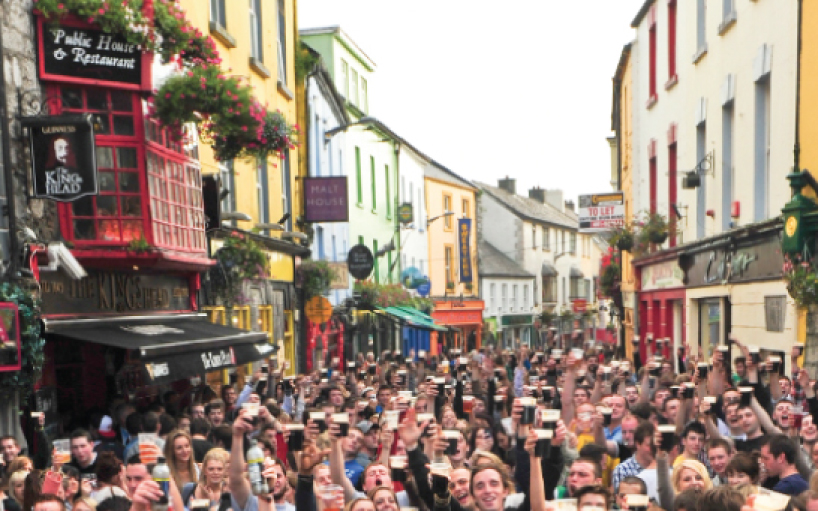 3. Galway International Arts Festival
This fabulous multi-disciplinary festival takes place each year in Galway in July, and incorporates over 200 events across various art forms – music, song, dance, poetry, spoken word, the festival was named by The Guardian as one of the Top 5 Summer Festivals in Europe. Click here to visit the Galway International Arts Festival website and find out more!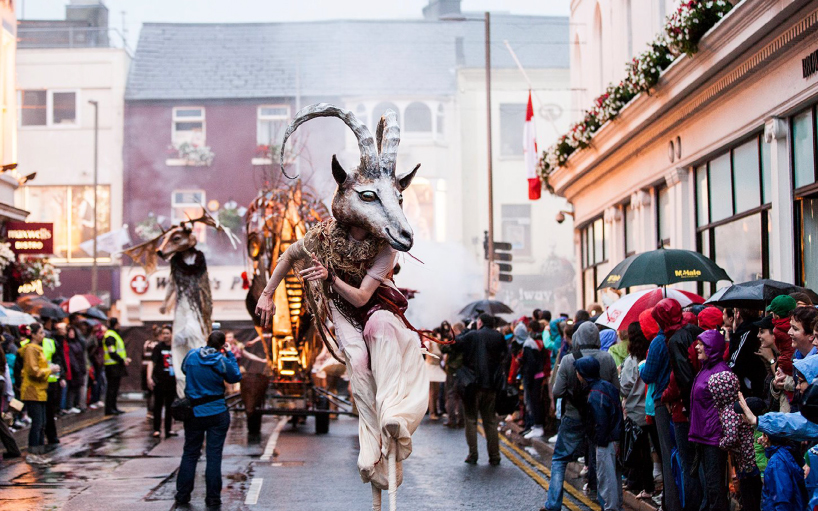 4. Live Music
Galway has a wonderful live music culture. Strolling down the beautiful pedestrianised Shop Street any day of the week, you will observe wonderful musicians and street performers from all over the world performing on the streets of Galway! You can find an interesting blog about communication through music from our very own teacher Donal here, and a very interesting performance on Shop Street here!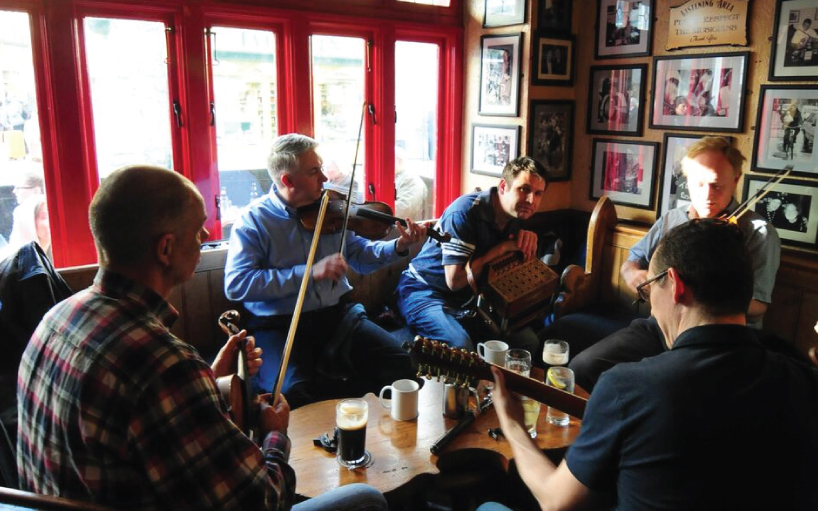 5. Foodie Heaven
Galway has a fabulous food culture, with plenty of local restaurants serving fresh seafood caught daily off the coast of Galway, some top recommendations are McDonagh's Famous Fish & Chips on Quay Street and the fabulous new Hooked Restaurant, as well as international favourites such as Kai and Wa Café!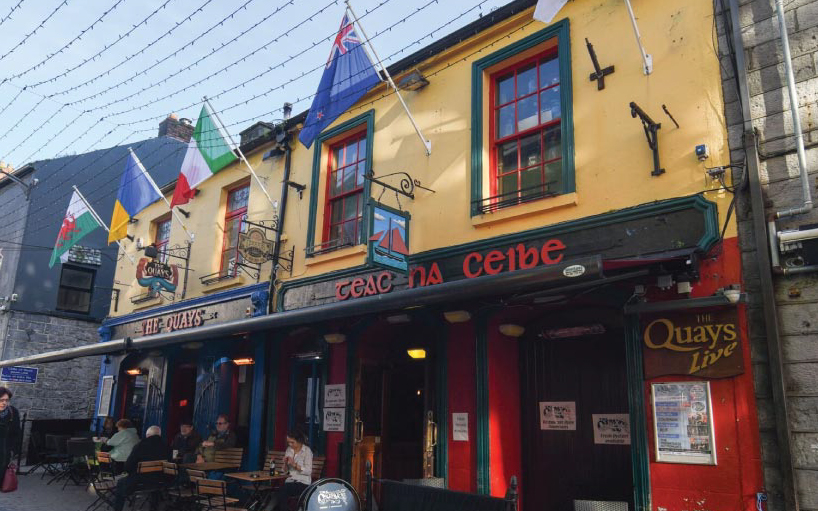 6. Visit NUIG – looks like a Harry Potter movie!
The beautiful National University of Ireland – Galway campus in the city centre is certainly worth visiting, many students comment that NUIG looks like scenes in a Harry Potter movie – see below the resemblance to Hogwarts School of Witchcraft and Wizardry!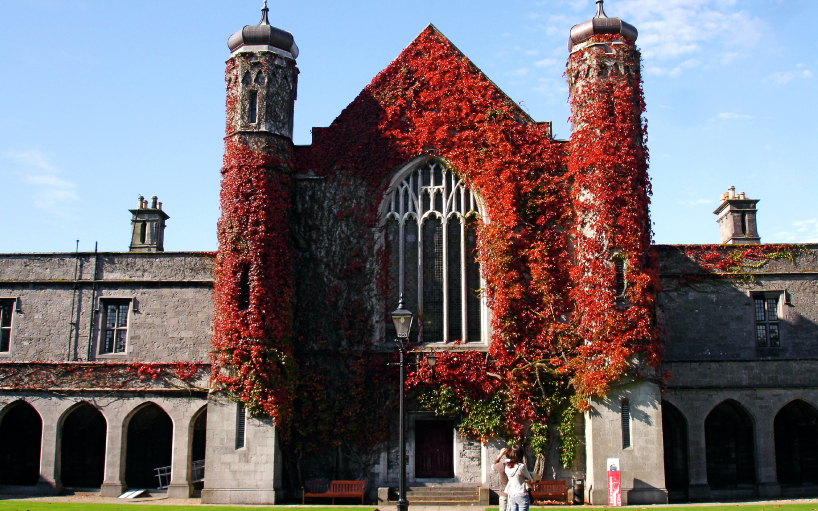 7. Christmas Markets
The fabulous Christmas Markets take place on Eyre Square from mid-November to mid-December each year, and offers a fabulous array of Christmas artisan food products, with everything from French pastries, to German bratwurst, pretzels, and beer, crepes & confectionary, apple cider and mulled wine. There are also fairground attractions, school choirs performing Christmas carols, puppet shows, story telling events, and lots more! Of course, children can also pay a visit to Santa's Grotto to share their Christmas wishes!

Take a closer look at the Galway Christmas Market here!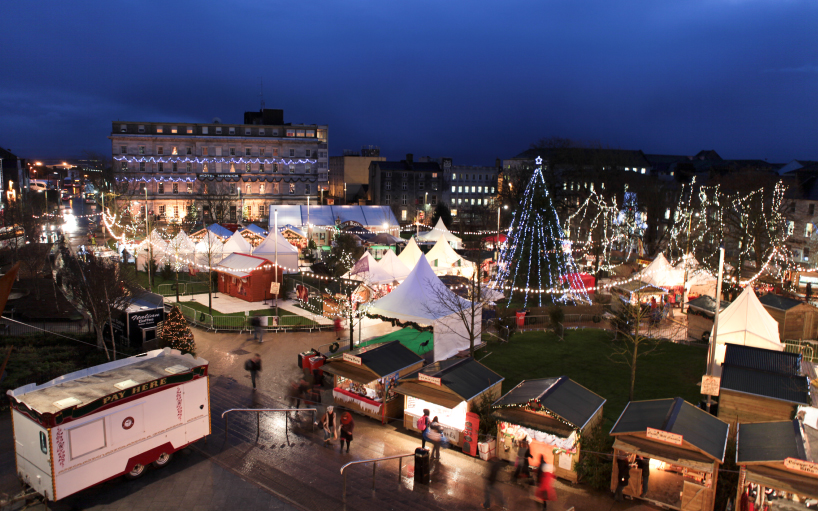 8. Connaught Rugby Club
The very successful Connaught Rugby team are based in Galway Sportsground, so come to Galway to watch professional rugby in this intimate venue in Galway city!
9. Water Activities
Situated on the edge of the Atlantic ocean, Galway has many water based activities on offer, such as the very popular Corrib Princess River Cruises, Kayak Trips, as well as many popular surf spots nearby such as Lahinch and Fanore.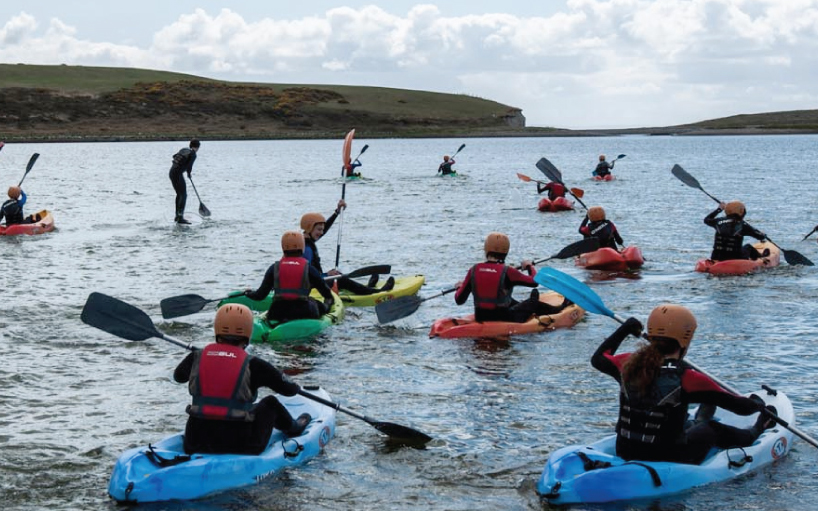 10. Galway International Oyster and Seafood Festival
A feast not to be missed, Galway's Oyster Festival is the world's longest running Oyster Festival and takes place each year in September in Galway. An abundance of events take place, including seafood trails, contests such the Oyster 'Olympics' and World Oyster Opening Championship, foodie talks, and tasting events in some of Galway's best restaurants and The Festival Marquee. There is a Mardi Gras style Gala Event, along with family activities, live music, cooking demonstrations and more! Click here to watch a video about the Festival.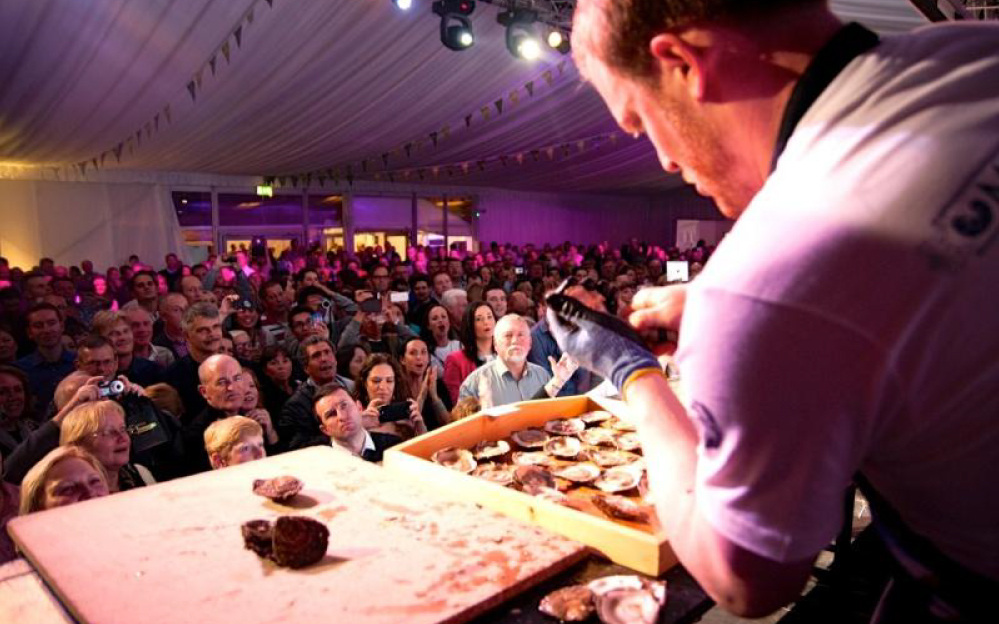 An abundance of festivals take place every year in Galway – from the Film Fleadh to the Comedy Carnival, from Seafest to the Galway Races, you are sure to encounter exciting and interest events during your time in Galway!
Want to study in Dublin? Here's 10 reasons why we think you should!