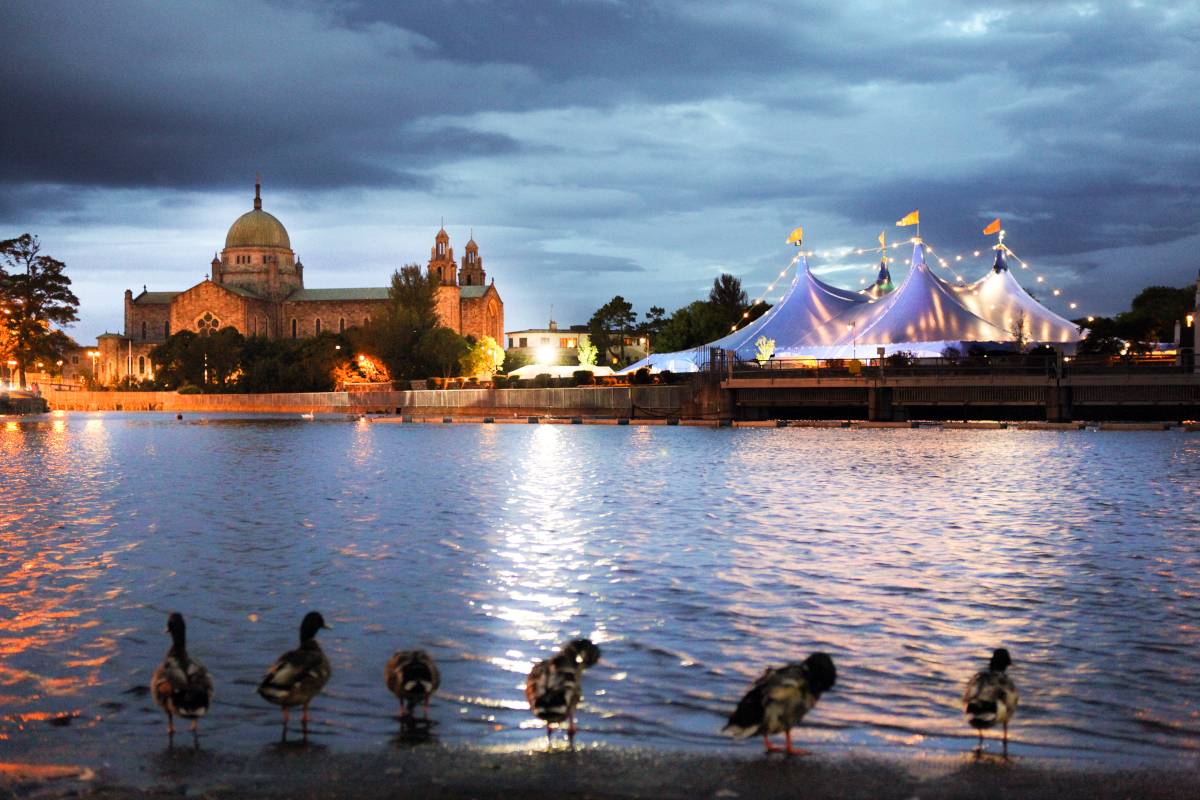 Slide 1
Atlantic Language Privacy Statement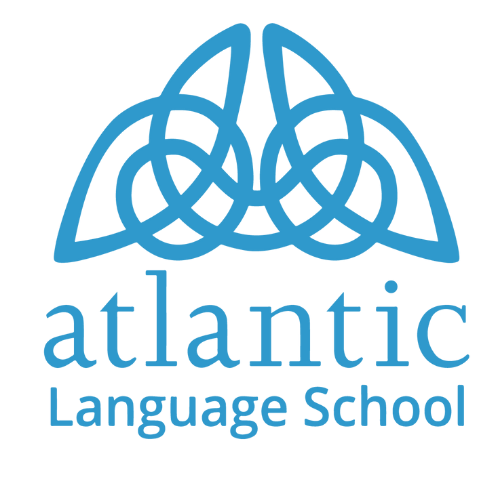 Data Protection Policy and Privacy Statement
Atlantic Language Galway (Atlantic Language) is a provider of English language education programmes and services related to the teaching and learning English including, assessment and placement, examinations, research, accommodation, social activities and excursions. Atlantic Language is based in Ireland and provides services to clients internationally.
This Data Protection Policy and Privacy Statement explains how Atlantic Language collects and uses personal data in the course of its business operations. The company is committed to the protection of our clients' data in compliance with the General Data Protection Regulation (GDPR) and other legislation and is happy to respond to any questions or requests regarding data protection through our Data Officer (details below).
Atlantic Language is a Data Controller. The company is registered in Ireland (IE319926) with a business address at Fairgreen House, Fairgreen Road, Galway, H91 AXK8, Ireland.
What personal data do we collect?
Atlantic Language may collect different information from you at various times based on the requests your make or the contact you have with us. The information we collect is generally related, but not limited completely, to the following:
Identification – including name, age, gender and identification details;
Contact details – for communications purposes;
Enrolment details – such as mother tongue, course preferences, progression, preferences and special requirements as well as feedback and survey responses;
Technical data – including IP address, login data and duration, browser type in order to secure our testing services or to provide such services as WiFi;
Images – with your consent when attending Atlantic Language activities or events;
Marketing preferences – such as your interests in and use of our products and services.
How do we collect personal data?
Personal data may be collected about you at times when you, or a representative on your behalf, engage or communicate with us, such as when:
Information is requested from us or you ask us questions about or products or services;
A registration or enquiry form is completed, a booking is made, or a contract established for our products and services;
Our websites are visited, and web-based services are used;
Competitions are entered or you attend an information session or company event; when you engage with us for marketing research purposes or in an activity such as providing us with feedback or opinions;
You engage with us using a social media channel, email, blog or other communication method;
You visit or use an Atlantic Language school site as a student or visitor.
How do we use personal data?
Your personal data is used by Atlantic Language based on one or more of the following:
The consent that you have given;
To deliver a contract that is agreed;
To protect your vital interests;
To comply with legal obligations or public responsibilities placed on us;
Because of our legitimate business interests.
We will use your personal data solely to:
Provide you with information on products and services that you have asked about or that we consider to be of interest to you;
Allow us deliver contracts for the products and services you have booked with us;
Help us to monitor, develop and improve our products and services;
Send informational communications to you regarding our activities, products and services.
We may conduct analysis on the data that we receive through the use of our websites, social media channels, products or services and report on this information for business purposes in a manner where personally identifying data is removed.
Atlantic Language does not conduct automated data processing operations on personal data.
How do we share personal data?
Atlantic Language may share personal data only in cases where it is necessary for us to:
Engage with authorised parties, such as agents, who operate on your behalf;
Deliver, or enable delivery of, products or services that we have contracted with you or on your behalf;
Comply with the requirements of regulators, immigration or other governmental authorities or as required by law.
Where we engage with third parties to provide products or services, we confirm that suitable and compliant controls are in place for the protection of personal data, and that data sharing is minimised to that which is required for the delivery of the services and products only.
Do we transfer your personal data to other countries?
It is not normally necessary for Atlantic Language to transfer your data to another country. Data transfers within the European Union and European Economic Area (EU/EEA) are protected by the rights and responsibilities established the General Data Protection Regulation. If it is necessary to transfer personal data beyond the EU/EEA, we will ensure that there are suitable protections in place to ensure the security of the data that is transferred.
How long do we keep personal data?
Atlantic Language retains your personal data for the duration of our relationship and for a defined period of time after that, subject to legal requirements and obligations. If we hold data for longer we will anonymise it by removing all personally identifying information such as name, contact details.
What are our retention periods?
Where Atlantic Language is required to retain certain personal data to comply with our legal or public obligations, we will do so until the end of the required period. In all other cases we will securely dispose of or anonymise personal data as follows:
Student records – five years;
Images including videos – two years;
Direct enquiries where you have not registered for further contact – one year;
Contact/Mailing list membership – two years.
Do we use cookies?
Atlantic Language websites use cookies – small text files that are recorded on your computer by our websites. These cookies allow us to personalise the experience you have of our site and allow us to see how visitors use our sites. You may disable these cookies using the settings in your browser but doing this may reduce the usefulness of some of our pages.
What are your rights?
You can ask us for a copy of the personal data that we hold about you. You can also ask us about how we collect, process or share your personal data. In addition, you can ask us to restrict the way we use your data, may ask us to update or to delete the data we already have. To exercise your rights you should contact the Data Officer ([email protected]). We may be limited in some requests owing to legal or other public obligations placed on us. We will respond to requests and will explain any cases where we cannot complete what you have asked. In most circumstances there will be no fee for requests.
Questions or comments regarding data protection at Atlantic Language
Any questions or comments about the use of your personal data at Atlantic Language can be sent directly to the Data Officer ([email protected]). We will investigate your questions and respond to you promptly. We may have to ask for some additional information from you to verify your identity so we can assist with your question.
If you believe that we have not responded adequately to in a timely manner, you may contact the Data Protection Commissioner (Ireland – www.dataprotection.ie).
Disclaimer
Atlantic Language employees, servants and agents, affiliates or other representatives and their respective parent and subsidiary companies, shall not be liable in respect of any claims, emergencies, demands, causes of action, damages, losses, expenses, including without limitation, reasonable legal fees and costs of proceedings arising out of or in connection with the use and/or dissemination of personal information relating to you in accordance with this privacy statement and your consents.

You should be aware that where you link to another website from the Atlantic Language website that we have no control over that other website. We have no responsibility for the privacy practices of other websites.

Amendments
Atlantic Language reserves the right in its sole discretion to amend this privacy statement at any time, and you should regularly check this privacy statement for any amendments.