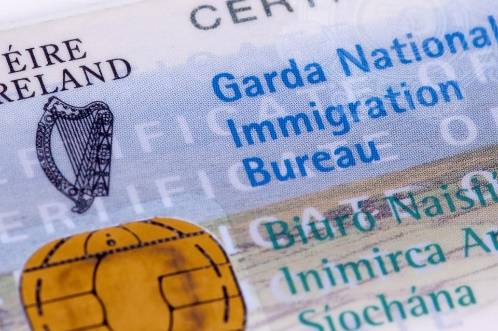 Slide 1
Immigration Guidelines for non-EEA Students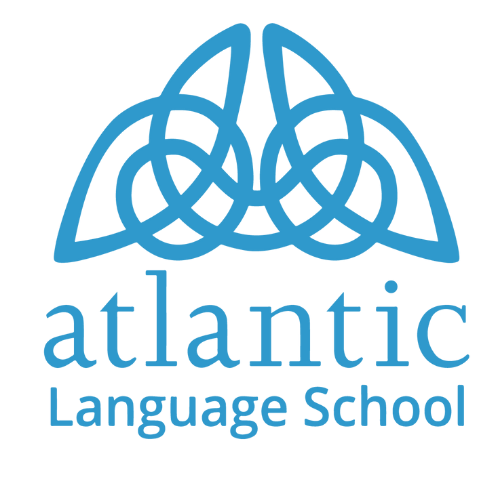 When you arrive at the school you will be given a full orientation on the immigration process and our staff are available to provide any assistance you need. Below is a summary of the most relevant information:
For full conditions and requirements please refer to the website of the Irish Naturalisation and Immigration Service (INIS):
https://www.irishimmigration.ie/coming-to-study-in-ireland/
If you are a long-term non-EEA student staying in Ireland for longer than 90 days, you must register with the Irish Immigration Service by the date stamped on your passport by immigration officers at the airport of arrival in the Republic of Ireland.
As a non-EEA language student in Ireland the following conditions apply:
You must be enrolled in a full-time course on the Interim List of Eligible Programmes (ILEP)
You can obtain an immigration permission for up to 8 months (35 weeks) for a full-time course
A full-time course consists of a minimum of 25 weeks tuition
The minimum level of attendance at a course is 85%
You must take a recognised examination at the end of the course
You can be granted immigration permission for a maximum of 3 language courses. The total duration of immigration permission for a student attending language course is 2 years or 3 x 8 months
Attendance is compulsory for students. For non-EEA students, the Irish Immigration Service requires a minimum attendance level of 85%. Atlantic Language is obliged to send weekly attendance reports to the immigration service.
Absences are accepted for the following reasons ONLY:
Scheduled holidays taken with the permission of the school
Absence due to illness and certified by a medical professional
Time-off agreed with the school for INIS appointments
Time-off agreed with the school for family emergencies or bereavements
Registration Procedure
Within 90 days of your arrival in Ireland, you must register at the local immigration office to obtain immigration permission and registration card. In Galway the immigration office is the Garda National Immigration Bureau (GNIB).
GNIB Galway Contact Details
Garda Regional Headquarters, Murrough, Galway
Phone: +353 91768002
Public Hours: Monday to Friday: 07.00 – 15.00
Email: [email protected]
To go to the Galway GNIB Office by Bus:
You can take the 402, the 404 or the 409 bus from Eyre Square. Buses start at 06.55 and run every 20 minutes throughout the day. Ask the bus driver for the GMIT stop. The GNIB Office is on the opposite side of the road.
To Register with the GNIB you must bring the following information:
Passport
A Letter of Acceptance from the school confirming that you have been accepted and enrolled on a course of full-time, day-time education, showing your name, date of birth, course dates, hours per week (for extensions you must show your attendance rate, at least 85%)
Proof of Address from your landlord or school (if you are staying in a host family or school apartment, Atlantic Language will provide this)
Proof of medical insurance for the duration of your stay in Ireland.
A statement from an Irish bank showing that you have a balance of at least €3,000, or a statement of account that satisfies the GNIB
A registration fee of €300 which must be paid to the GNIB. This can be paid by credit card. If this is not possible the GNIB can give you a bank form for the payment. Take this form to the bank to pay the fee and return the completed receipt to the GNIB officer to confirm that payment has been made.
Medical Insurance
Requirements:
The medical insurance policy must be in English or be accompanied by an English translation.
The policy must be valid for the entire period of your stay.
The policy must cover all medical expenses, in-patient and out-patient hospital treatment, visits to General Practitioners, consultant fees, MRI and x-ray costs, medicines, physiotherapy, and the cost of hospital accommodation to a limit of €250,000. Travel Insurance will not be accepted.
Exam Requirement
Students booking an Academic Year Programme (25 weeks or more) must register for a recognised English language exam. This exam must be taken before the end of the student's enrolment period. Atlantic can assist students in registering for the following exams:
Cambridge CAE (exam fee €190)
IELTS (exam fee €215)
TIE – Test of Interactive English (exam fee €120)
The exam fee must be paid before the school can issue a letter for immigration registration.
Holidays
Non-EU students must schedule all holidays before they register with the GNIB.
Unscheduled breaks in study are not permitted except in exceptional circumstances.
Visa-holding Academic Year students who wish to take holidays must request holiday dates using a Holiday Request Form which is available at the Front Desk.
The following conditions apply to holiday requests:
| Course Completed | Holidays Allowed |
| --- | --- |
| 3 weeks | 1 week |
| 12 weeks | 4 weeks |
| 15 weeks | 5 weeks |
| 18 weeks | 6 weeks |
| 21 weeks | 7 weeks |
| 25 weeks | 8 weeks |
Work
Non-EU students who are attending the Academic Year Programme (25 weeks minimum) are allowed to take up 'casual work' to supplement their income while studying in Ireland. During term time and during scheduled holidays, students can work for up to 20 hours per week. Students can work for up to 40 hours per week only during specific holiday periods 1 June to 30 September and from 15 December to 15 January.
Please note that in order to work legally in Ireland you must have a PPS (Personal Public Service) number. To obtain this PPS number you must contact your local Department of Social Protection. You will find further information on the process and requirements here: www.welfare.ie
Our Student Support Team will provide you with the documentation you will need to apply for this number