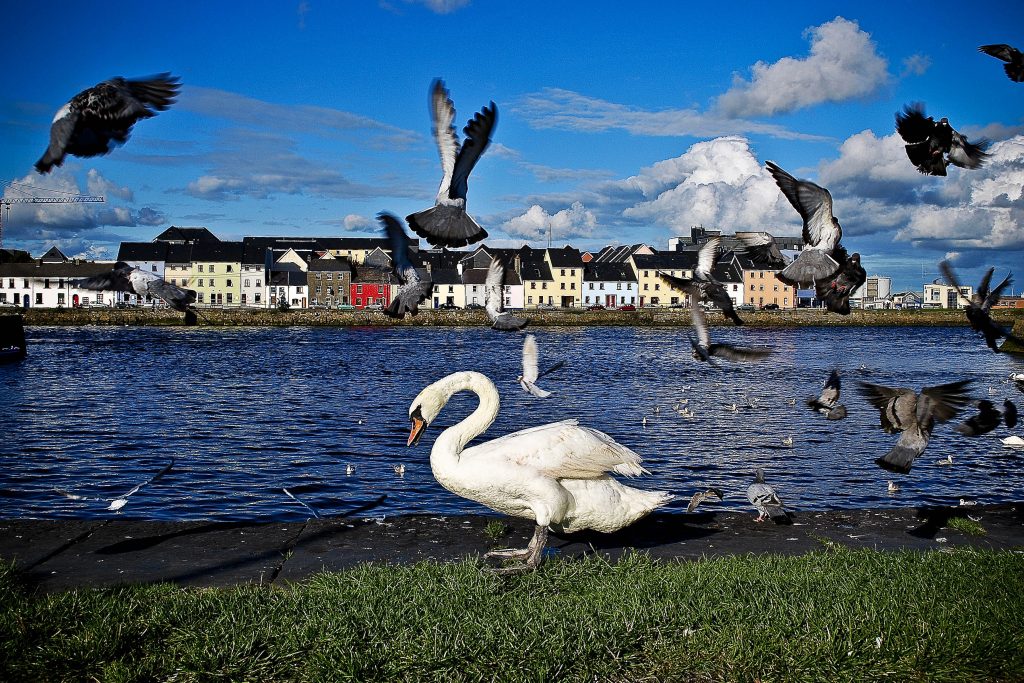 Hi there!
My name is Barbara & I'm from Brazil. I've been studying English at Atlantic Language School Galway for the last year.
That period has not only improved my English (from A1-elementary to C1-advanced), but it has opened my mind and broadened my horizon.
"The influence of a great teacher can never be erased!"
I'm especially grateful to Brian Cunningham, Dee Breathnach and Dee Maher. Thank you for being such great teachers. For sharing your knowledge with me, for supporting me and for creating a warm and homely atmosphere from the first day I arrived at school.
Thank you for your dedication and persistence in making me understand what I know in English. I wouldn't have improved so much without your support. May you inspire others to achieve greatness.
Also to Elaine and Elena from reception for their kindness and helpfulness.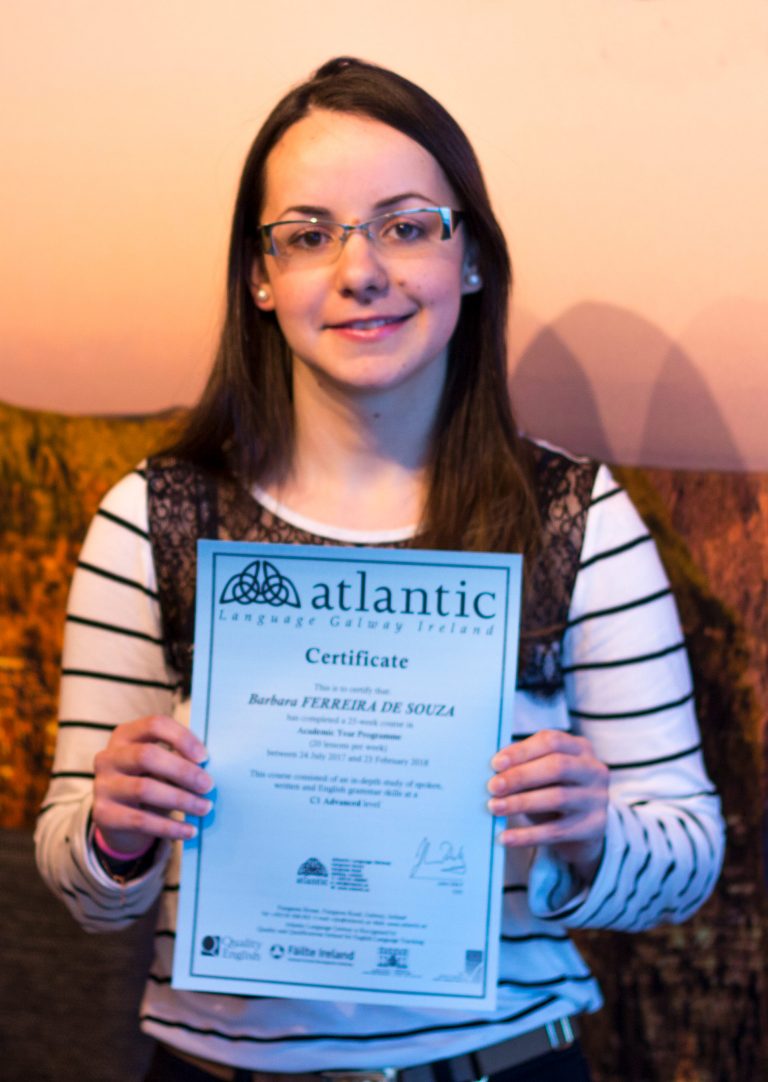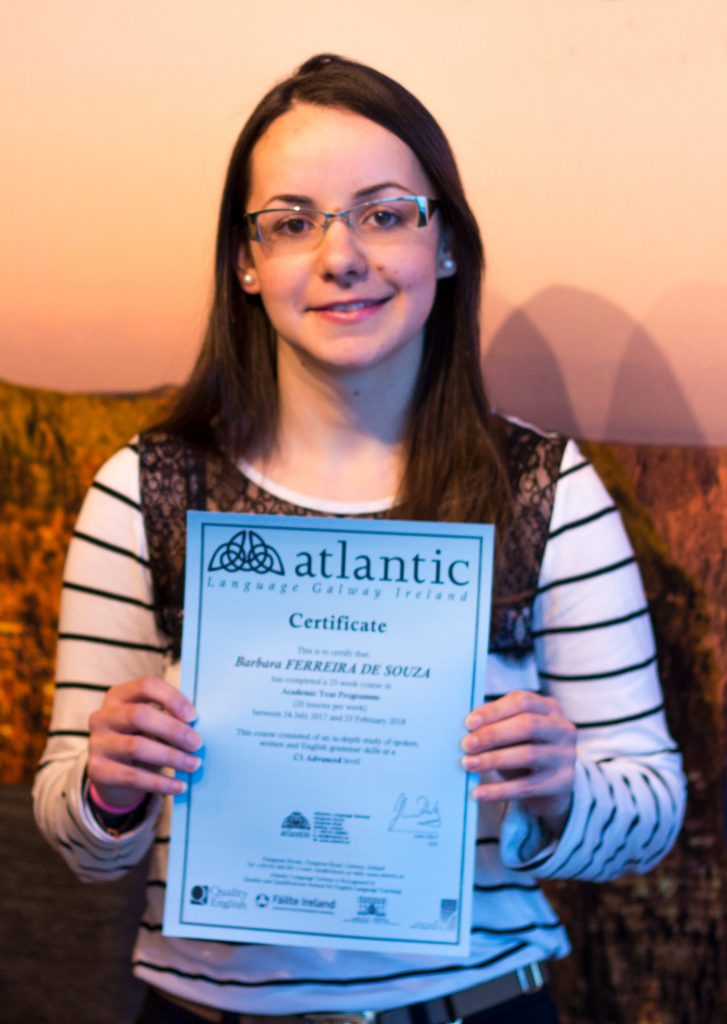 Pictured: Elaine Brogan of Atlantic Language School and Barbara Souza with her certificate for the Academic Year Programme.
To my school friends and all the people I've met in Galway, thank you very much for your friendship and for sharing such special and unforgettable moments with me.
It was an incredible journey!
I'll never forget this amazing experience, my year learning English in Ireland!
Barbara Souza
São Paulo, Brazil