We recently sat down with Miguel from Spain to get some feedback on his experience participating in our specialised Erasmus+ course 'English for the Workplace' in our Galway centre. You can read the interview below or watch the video above.
What is your name and where are you from?
Hello. My name is Miguel, I come from Spain and I am a teacher in a secondary-school. I mainly teach foreign languages there. I came to the Atlantic Language school because I have been following a course which is called English for the Workplace.
What is 'English for the Workplace'?
English for the Workplace is a course about business English, mainly, English that you need on a day-to-day basis and the English you use at work. It helps with handling complaints, how to write formal letters and how to make presentations. In my school, I am now teaching a training course with students that need to learn this kind of language. So, I needed training before I could undertake this teaching role. I chose this course because it looked like it would fulfill all of my expectations.
What was the application process like?
Great! I applied for the course and I also applied for an Erasmus grant. I was successful and I was able to come to here, to Ireland, to this beautiful city of Galway, to follow this course.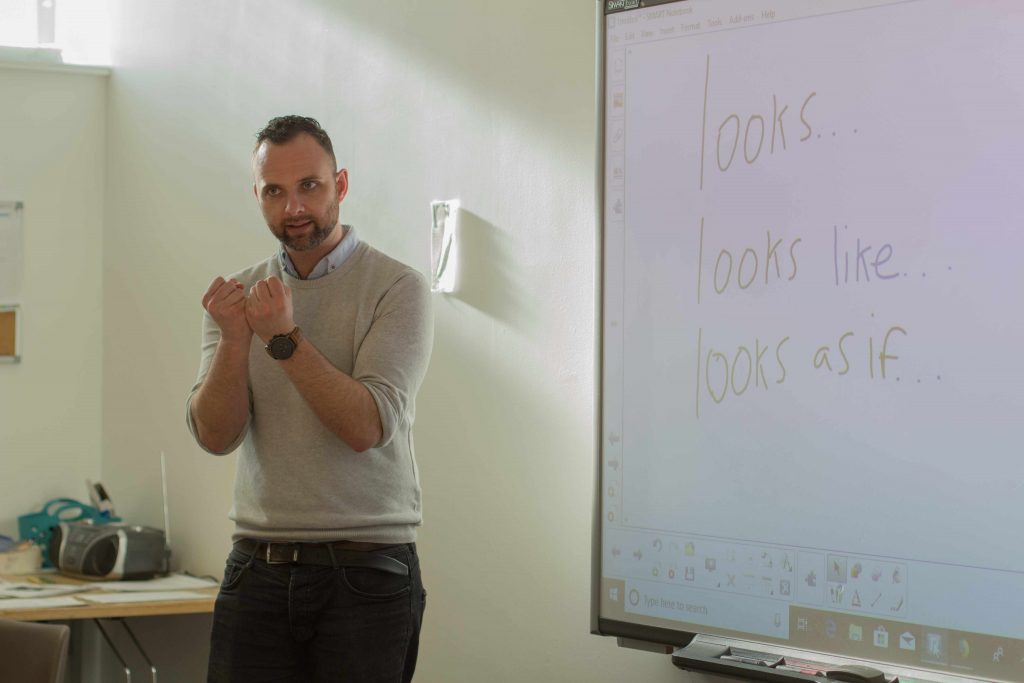 How would you describe the 'English for the Workplace' course?
The course has been really helpful for me. I have learned that English can be used in a different context to the one that we usually teach in schools. I think that I am going to use a lot of things that I have learned in this course to give my own lessons when I am back in Spain. In that sense, it has been really, really helpful.
Now I think that I have a wider knowledge of the English language. So, in a sense, my professional development, as a teacher, has increased quite a bit.
How would you describe the course location?
The location has been excellent – the fantastic city of Galway in the west of Ireland. If you have never visited it, I would recommend you to come here because its a fantastic place. Its a very lively town, teeming with people, full of music, and full of life. There is beautiful scenery around and the people are very friendly. I felt like I was at home and that has been one of the best parts of this course.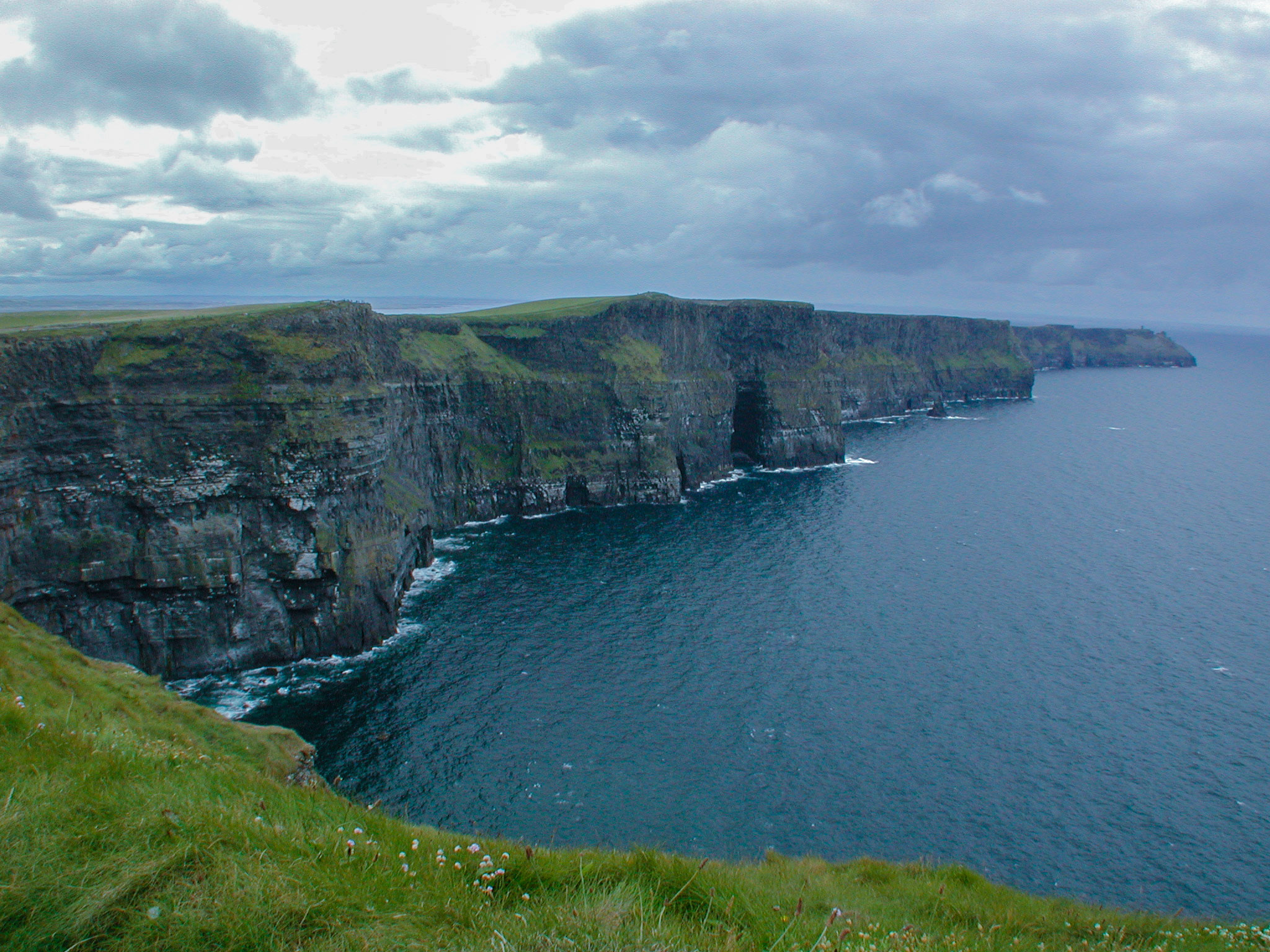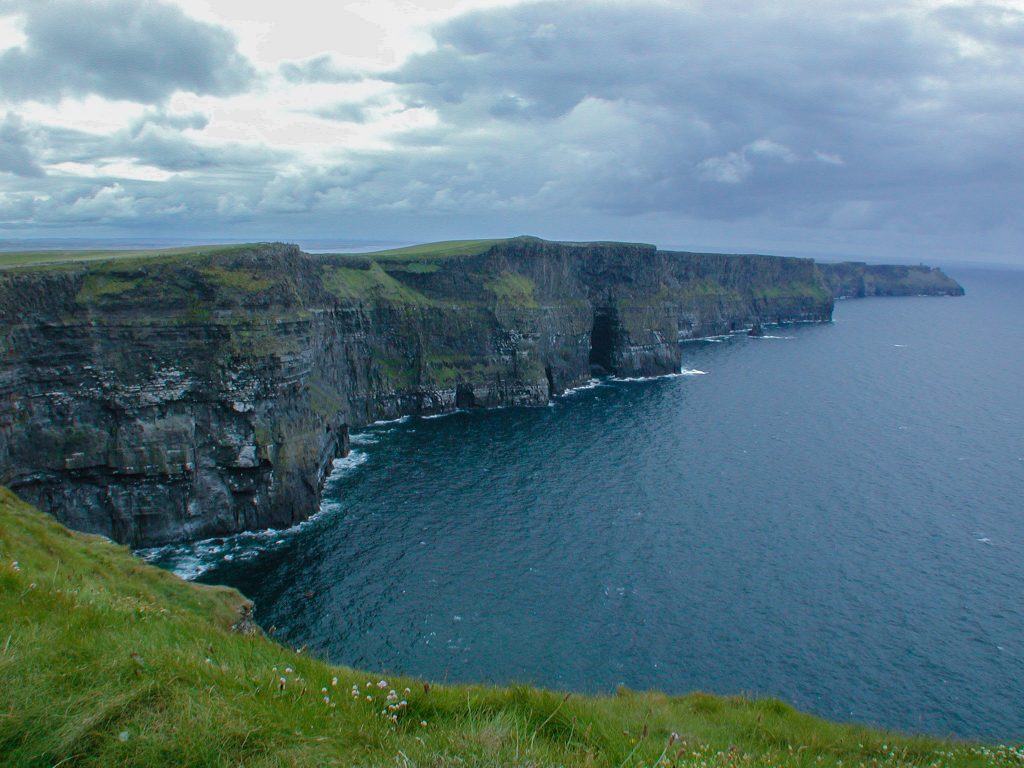 How was everything organised?
We have been well received by the Atlantic Language School in Galway. The preparation has been excellent. I enjoyed the induction session, the classes were exactly what I needed and the course material was very good.
In addition, Atlantic Language organised our accommodation. So, I cannot say anything but good things about that because we had a lovely apartment. There were three of sharing the apartment and it was quite new. Wee had everything that we needed for our stay.
I am quite satisfied with my Erasmus course here in Galway with Atlantic Language. I am really looking forward to coming back here again.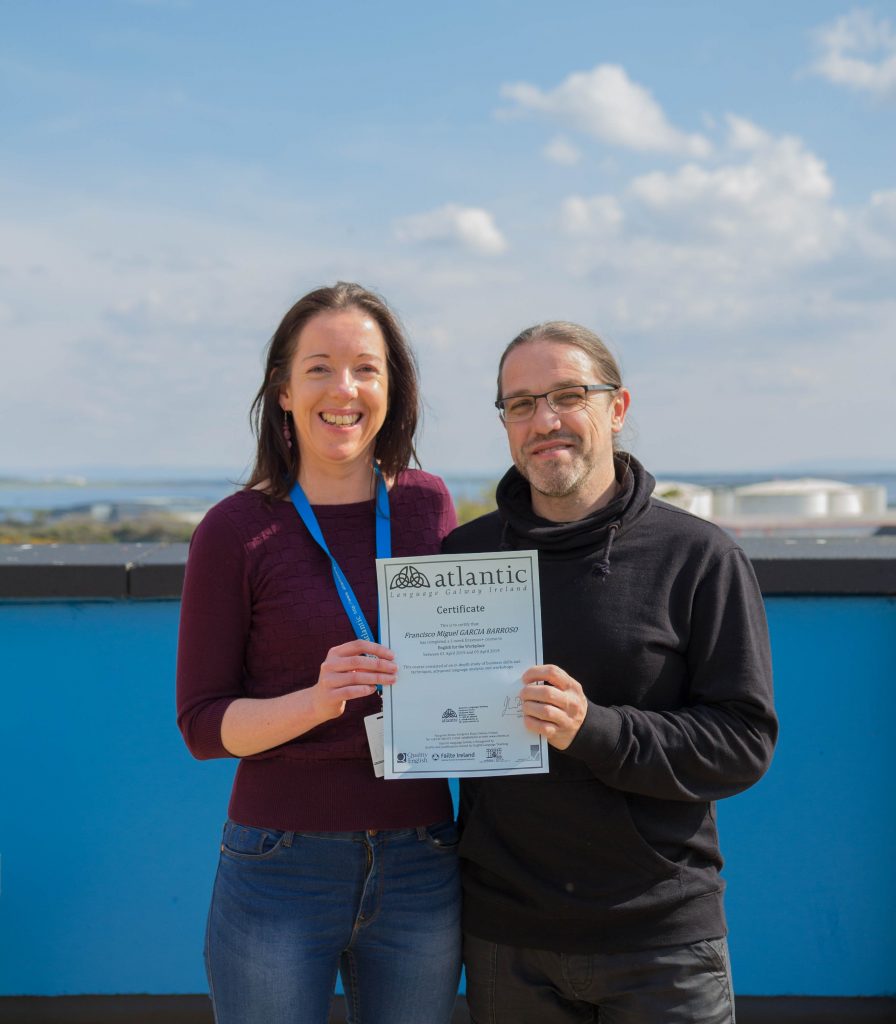 Miguel – Secondary School Teacher (Spain)